MCC – simply thinking ahead with mechatronics
We want to prepare our traditional business pillar, mechatronics, for the future and thereby optimally position ourselves to successfully compete internationally. The Mechatronic Competence Campus (MCC), which is currently being developed at our Extertal site in North Rhine-Westphalia, will play a key roll. With an investment of around EUR 50 million in the company's future as well as in the sustainability of the region, we are creating the ideal framework conditions for our 800 staff at the site to continue developing sophisticated mechatronic solutions and systems for our customers around the globe.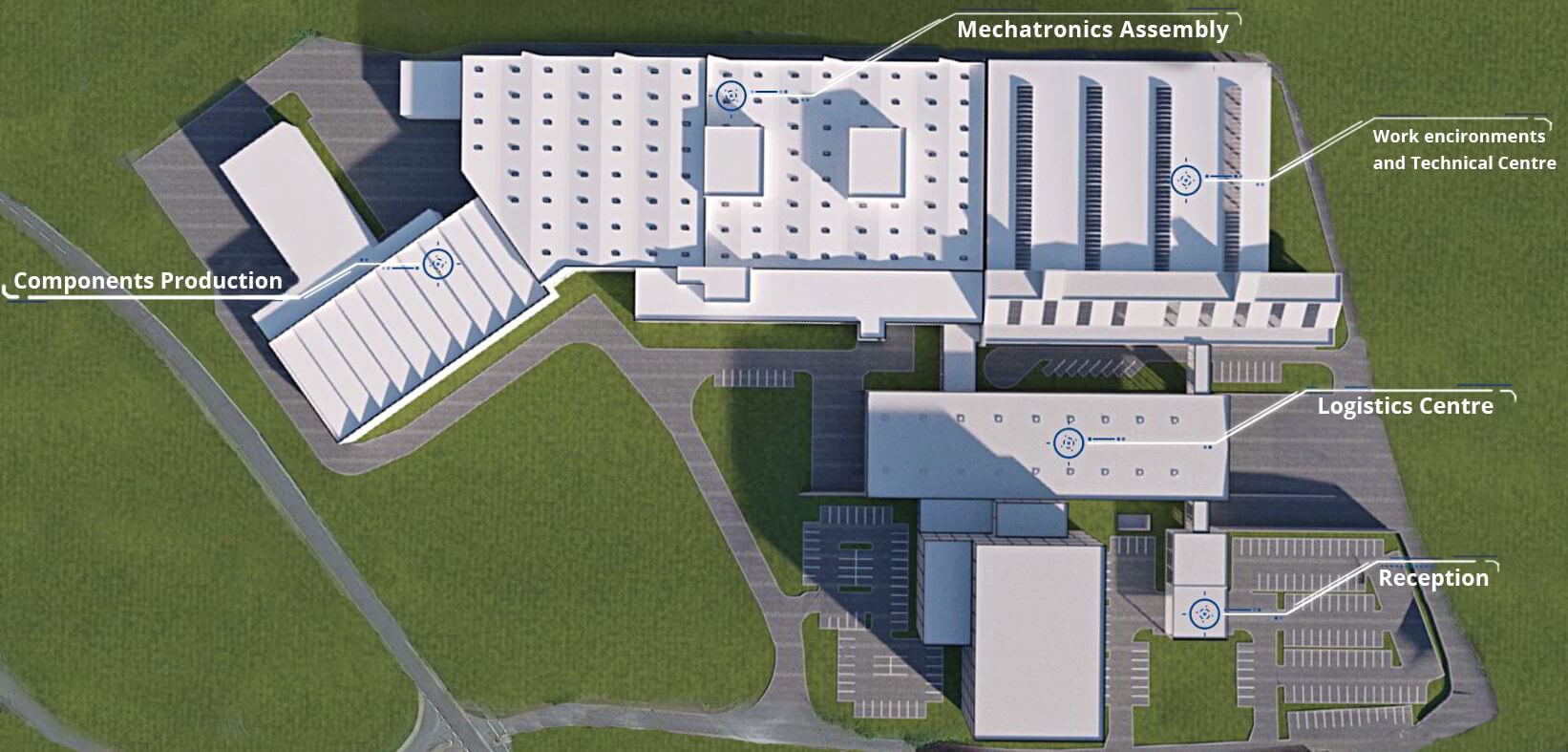 Mechatronic Competence Campus (MCC) at a glance.
Laying of the foundation stone
The foundation stone for the building project was laid on 28 September 2018. The ground-breaking ceremony took place in the presence of, among others, the Minister President of the state of North Rhine-Westphalia, Armin Laschet, who insisted on travelling to Extertal to hold an opening speech.
In front of around ninety guests from the fields of economics and science, as well as partner company representatives, the Minister President, together with Monika Rehmert, Mayor of the municipality of Extertal, Babette Herbert and Nikolaus Belling, both Lenze family shareholders, and the Chairman of our Executive Board, Christian Wendler, buried a time capsule in the masonry for the new Mechatronic Campus and – as is customary for the laying of the foundation stone – bricked it up with a trowel and mortar.
Track the construction progress of the MCC live!
With the help of a webcam, you can follow the construction progress of the Mechatronic Competence Camous live. On this website you can view snapshots as well as small time-lapse videos. We hope to give you some interesting insights.
Aftermovie Laying of the Foundation Stone MCC 2018